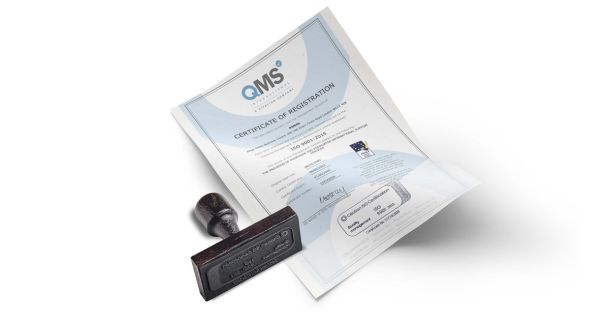 Back to blog
Aldelia successfully renews its ISO 9001:2015 certification
We proudly announce that Aldelia renewed its ISO 9001.2015 certification. By being ISO 9001:2015 certified, Aldelia Group demonstrates its commitment to world-class standards of services and its ability to consistently provide Human Resources solutions that meet customer requirements. It also indicates that the company has a structured approach to managing its processes and continually improves its performance.
"This standard is based on a number of quality management principles, including a strong customer focus, the motivation and implication of top management, the process approach and continual improvement. ISO 9001 helps ensure that customers get consistent, good quality products and services, which in turn brings many business benefits." (source: ISO)
For Aldelia Group to be ISO 9001:2015 certified, the company has established a Quality Management System that meets the requirements mentioned above and has undergone a rigorous third-party certification process to demonstrate compliance. Aldelia Group first obtained its ISO 9001 certification in 2009. However, the version of the standard is periodically reviewed by ISO and the certification is regularly renewed by third parties through follow-up audits to ensure that the organization continues to meet the standard's requirements.
About ISO
ISO (International Organization for Standardization) is the world's largest developer and publisher of International Standards. ISO is a network of national standards bodies of 168 countries, with a Central Secretariat in Geneva, Switzerland.
Through its members, it brings together experts to share knowledge and develop voluntary, consensus-based, market-relevant International Standards that support innovation and provide solutions to global challenges.
Join our monthly newsletter