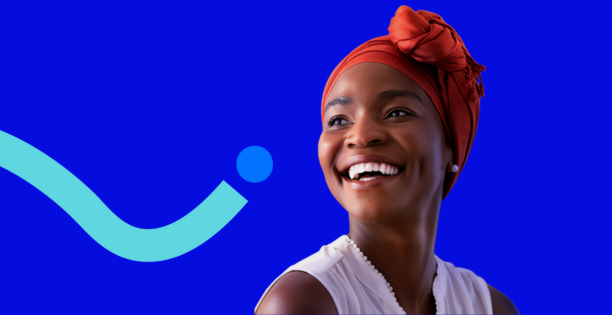 Back to blog
Aldelia unveils a new Brand Identity reflecting Company's evolution
United Kingdom, Oct.20, 2023
Aldelia announces a new brand identity and website marking the company's evolution and ambitious goal to become the top Pan-African HR partner for recruitment and workforce outsourcing in Africa and among the Top 5 in Latin America by 2026.

In recent years, Aldelia has undergone significant growth, expanding its operations to new countries and introducing innovative human resources solutions to support clients' growth, particularly in Africa.

The company provides tailor-made HR services to businesses of all sizes across multiple industries, cultures, and countries. These services range from talent acquisition and permanent recruitment to outsourcing staffing, payroll management, and executive search. Additionally, Aldelia invests in digital platforms that cater to both talent acquisition and specific industry clients in Africa and Latin America.
Aldelia's Founder and CEO, Cedric Filet, states that "the past few years, Aldelia has been going through major growth, expanding our services and footprint on four continents, managing more than 2500 people across 30 countries.

Today, we have a presence on the ground in 18 countries in Africa, with the aim to have an office in every African country within the next three years. Delivering the best Human Resources services, continuing to put People at the center of everything we do, with this new brand positioning, we will impose ourselves as the leaders on our markets."
The new brand identity is the result of this evolution. It represents a deep commitment to individuals, customer satisfaction, innovation and the purpose of creating a better future for people through the power of work.
Elements of Aldelia's brand evolution include:
A new logo

– it encapsulates the human essence of the brand, expresses a modern feel, and conveys the idea of a journey.A new Tagline

– Power of People, Power of Work replacing Global Manpower. At Aldelia, we see ourselves as more than just facilitators but as partners, transforming transactions into meaningful relationships, bringing together outstanding teams and giving them the means to drive ambitious projects while achieving excellence.




A new Website – Built to provide visitors with a more interactive and personal experience. The English version has been released at the time of the announcement. French and Portuguese versions will follow.


Refreshed Brand colors & Imagery: While Blue remains Aldelia's primary colour, the new shades are more modern and vibrant as the company embrace change and innovation while remaining a reliable partner to its clients and communities. The new imagery reflects the brand's focus on People, customer experience, satisfaction, and professions.
Revised purpose and mission statements:
Our purpose: Nurturing growth by delivering compliant, world-class and innovative HR solutions to the companies and communities we serve.
Our mission: We are creators of connections and catalysts for potential.
Five commitments – Complementing the corporate values, they are the pillars of our philosophy and actions: Compliance, Partnerships, Culture-Fit, Expertise, and Creating Positive Change.
Aldelia in Numbers:
18+ years of expertise
Specialised HR solutions in all industries and disciplines
7000+ clients from Top Notch multinationals to local SMEs
2500+ People
30 Markets on four continents
18 offices in Africa
57% women
A global talent pool: an 80.000+ candidates' database
Growth rate: 7% growth per month
Our locations: Angola, Brazil, Cameroon, Chad, Côte d'Ivoire, Egypt, Gabon, Ghana, Irak, Kenya, Madagascar, Mauritius, Morocco, Mozambique, Namibia, Nigeria, Romania, Rwanda, Senegal, South Africa, Tanzania, UAE, Uganda, UK, Zambia.

About Aldelia
Covering a range of industries and sectors, including oil and gas, mining, construction, information technology, banking, telecoms, and FMCG, Aldelia has over 18 years of expertise in offering compliant, world-class and innovative HR solutions to more than 7,000 clients from blue-chip multinationals to fast-growing SMEs.
Operating in over 25 countries in Africa and 30 countries worldwide, we believe in the power of work for individuals to express their true potential and to live more fulfilled lives.
With over 200 employees and 2,500 contractors, our unmatched African presence and wealth of local expertise give us a unique advantage to respond to client's needs proactively, providing tailor-made and successful recruitment solutions.
Media Contact
Priscillia Assamoi
Group communications manager
communication@aldelia.com


Join our monthly newsletter